Food security and climate change: 4 per 1000 initiative new tangible global challenges for the soil
---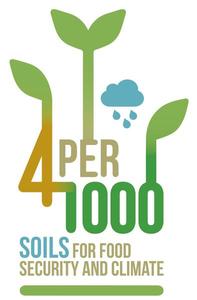 The International conference organized by INRAE in collaboration with University of Poitiers (France) and with the support of CLand took place from 17th to 20th June 2019 in Poitiers (France) and gathered more than 150 participants. 
The 4 per 1000 initiative was launched in 2015 as a global initiative to promote the adoption of economically viable and ecologically sound agricultural practices towards carbon sequestration and food security. Despite doubts in terms of feasibility and contribution to climate change mitigation, the soil remains at the heart of the political and socio-economic debate.
The conference held in June 2019 provided an exchange forum for scientists, decision makers, funding organizations (agencies), and geopolitical entities to discuss critical issues and realistic opportunities and challenges for the implementation of the initiative. Collaboration is needed to balance the strong scientific creativity with the pragmatic needs for short- and long-term risk mitigation solutions. Proper stakeholder representation is key. Through a multistakeholders forum, multitude of valid ideas may be able to gain traction, to implement sustainable practices leading to effective soil sequestration across countries that are needed to alter the fundamental trajectory of our global society and quality of life.
The conference has aimed to build partnerships for soil sustainability and resilience, promoted innovation and knowledge exchange, and ensured that appropriate solutions are put into practices under the framework of the 4 per 1000 initiative.