---
From a climate change point of view, agricultural lands are both part of the problem and the solution. Agriculture is facing new and sometimes contradictory challenges: the need to increase crop yields to feed an increasing population, combined with the constraint of reducing adverse environmental impacts in terms of GHG emissions, fertilizer of pesticide inputs, water and energy consumption, or biodiversity loss.
Agriculture is also a key proponent in the deployment of Nature based solutions (NBS) to mitigate climate change, which aim at reducing GHG emissions from terrestrial land and even creating negative emissions. NBS are key lever to mitigate climate change but they are mostly studied regarding their capacities to store carbon or to mitigate greenhouse gases emissions but biogeochemical effects of NBS only account for a fraction of their effect on climate. Indeed, ignoring the biophysical effects may lead to overestimate the climate mitigation potential of a given NBS and in some cases it can even offset the biogeochemical benefits.
The objectives of the workshop are :
to estimate both effects using different approaches (model, remote sensing, meta analysis, etc.)
and to discuss how these approaches can be combined to improve our estimation of the climate mitigation potential of NBS.  
Our international experts panel will discuss some key biogeochemical and biophysical mechanisms affected by NBS and will evaluate how NBS  can contribute to climate mitigation policies.
Agenda 
---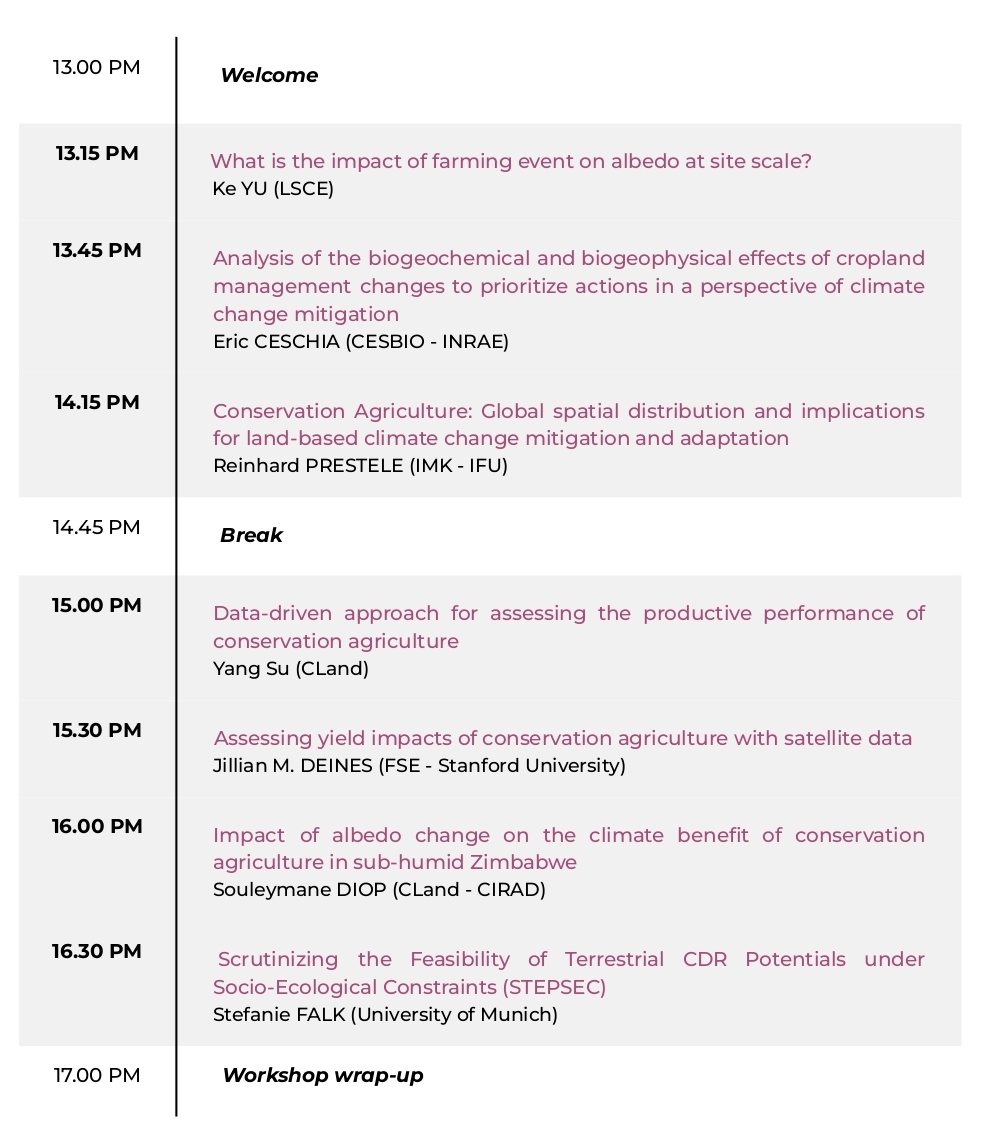 Keynote speakers 
---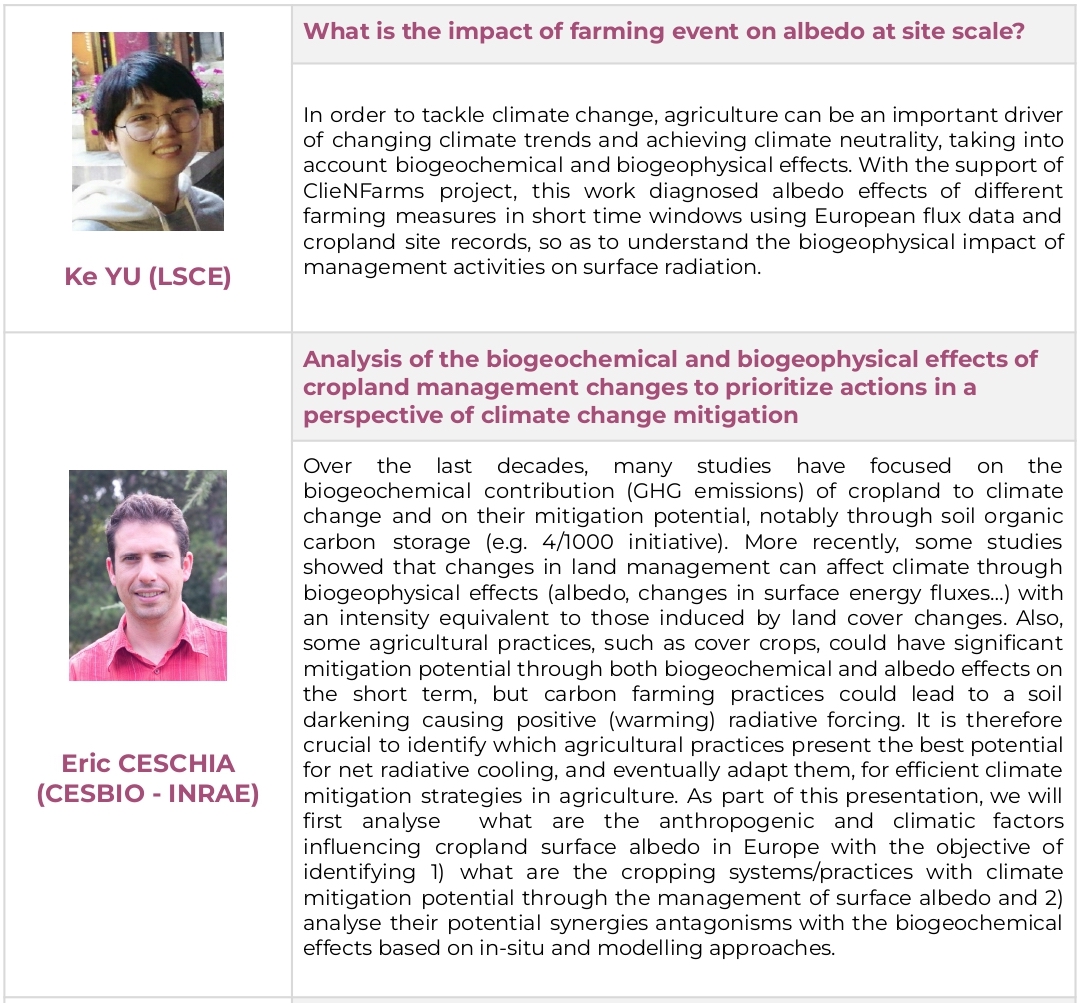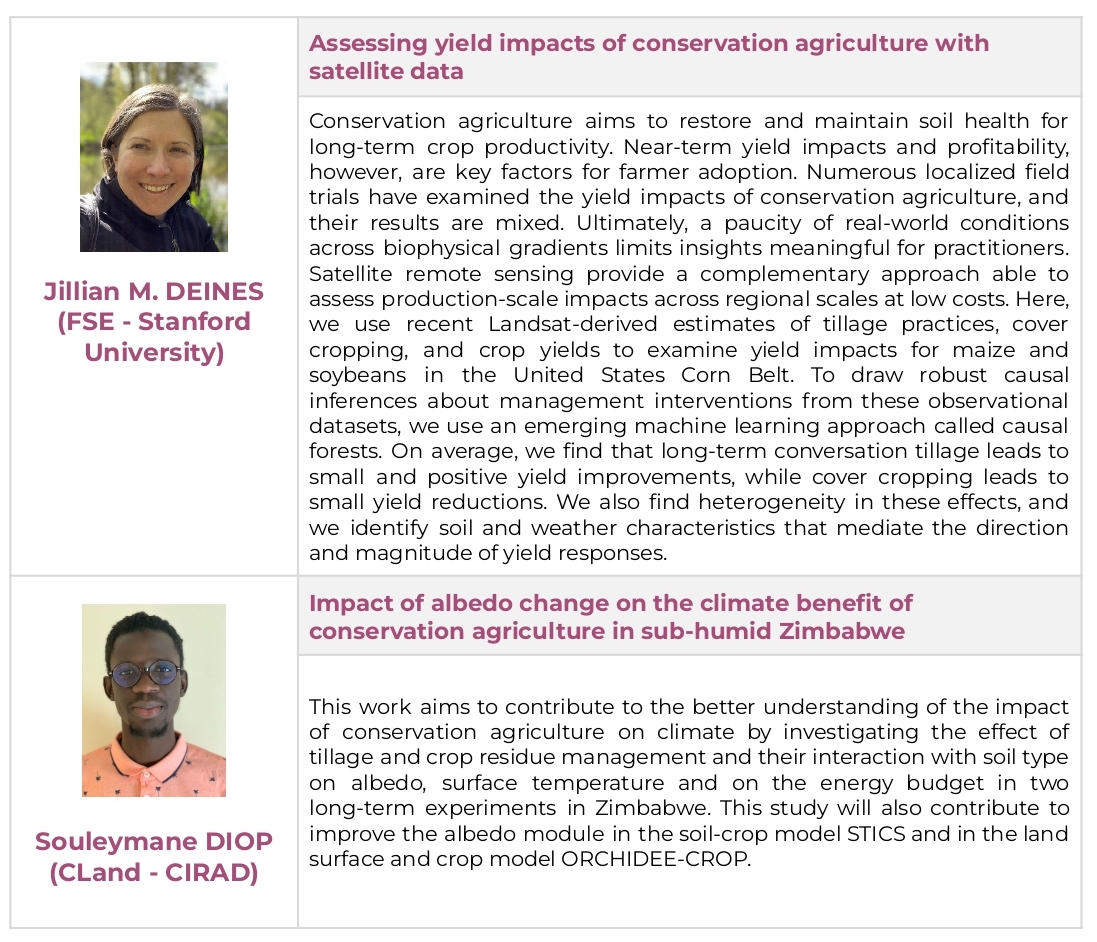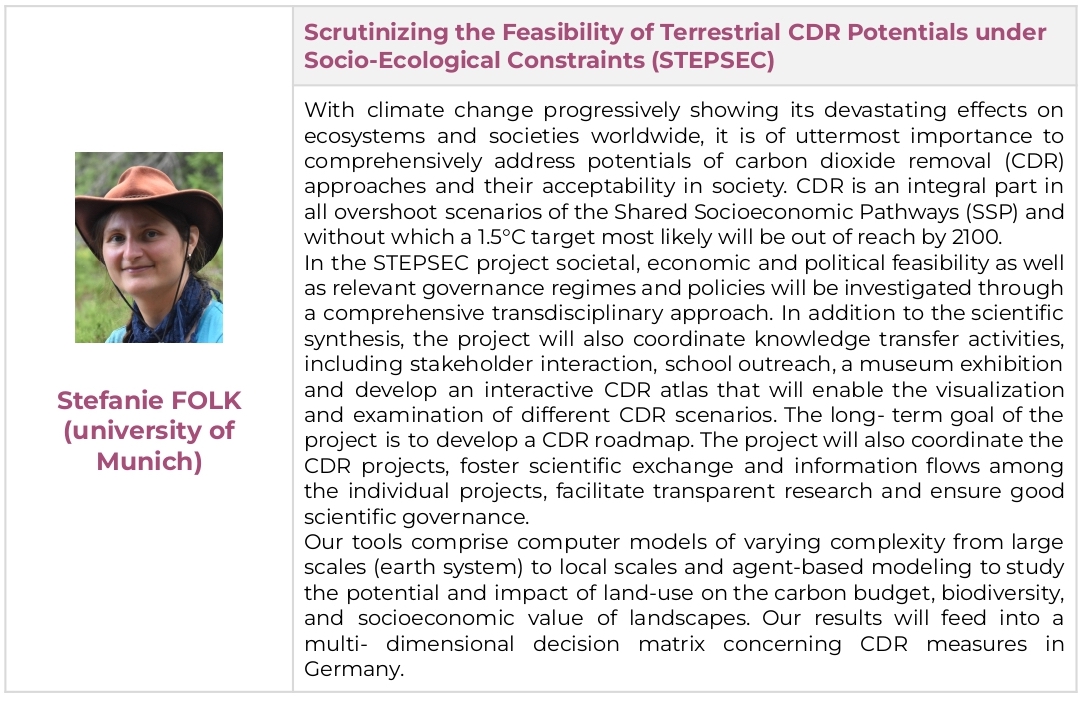 What is the impact of farming event on albedo at site scale?
Ke YU
(PhD, LSCE, CLand)
[PDF]
<
Analysis of the biogeochemical and biogeophysical effects
of cropland management changes to prioritize
actions in a perspective of climate change mitigation
Eric CESCHIA
(CESBIO, INRAE)
[PDF]
Conservation Agriculture: Global spatial distribution and implications
for land-based climate change mitigation and adaptation
Reinhard PRESTELE
(IMK, IFU)
[PDF]
Data-driven approach for assessing the productive
performance of conservation agriculture
Yang SU
(CLand Postdoc at ECOSYS, INRAE)
[PDF]